1. Connection and installation(See Installation Specification for Special Plastic Steel-Braided Composite Pipes for Specific operation methods).
In working environment with middle and low pressure, two-piece flange connection and lock sleeve-removable flange connection are usually used; in working environment with middle and high pressure, lock sleeve-clamp connection is usually used.


2. Product Structure
For special plastic steel-braided composite pipes(fittings), the liner is made of macro-molecule polymeric materials such as PE, PE-RT, PEX, PP-R, PB and UHMWPE, the interlayer is formed by winding and braiding high-strength plastic coating steel wire(cord thread) and use as wide phase, and the externally-covered protective layer is made of PE and SBS. Since high-strength steel wire reinforcement is covered within continuous thermoplastic plastics, the composite pipes of this kind overcome the defects of steel belts and plastic pipes, and enjoy both advantages of high strength steel pipes and corrosion-resistance of plastic pipes.
3. Performance Characteristics
1). High Impact-resistance: the pipes enjoy high strength, rigidity and impact-resistance superior to those of plastic pipes, and low coefficient of linear expansion and low creep resistance similar to those of steel pipes. The liner is made of polymer composites, with impact strength of 20 times that of polyvinyl chloride, 4 times that of polyethylene. Especially under low-temperature environment, the impact strength of the liner can reach to maximum value inversely. The flexibility provides extremely safe and reliable guarantee for delivery system. Due to the high absorption value of impact energy, this kind of pipes(fittings) are especially suitable to deliver the materials with forms of flakiness and particle, reducing crushing and delivery noise.
2). High abrasion resistance: the abrasion resistance of pipes made of polymer material PE is more than 40 times higher than that of steel pipes and stainless steel pipes, and more than 10 times higher than that of PVC pipes and polythene pipes. They will perfect well in delivering small-particle slurry such as coal powder, coal water mixture and tailing as well as materials such as grain and raw salt, with service life being greatly prolonged. Furthermore, the delivery efficiency is about 20% higher than that of steel pipes.
3). Temperature resistance range: -45℃~95℃
4). High strength: the nominal pressure of SPS special steel-braided steel pipes(inner pressure) is 4-25 Mpa, with high internal compressive strength.
5). Long service life: service life of SPS special plastic steel-braided pipes is 5 times that of steel pipes(abrasion life).
4. Application fields
1). Oil-gas field: used as gathering and transportation pipes for oily sewage, gas field sewage, gas-oil mixture, and polymer solution re-injected into oil well as well as pipes for secondary recovery, third recovery and gathering and transportation system.
2). Mine: used as pipes for ore pulp, tailings, and ventilation, pipes for engineering purpose, and pipes for underground filling.
3). Chemical industry: used as process pipes, and discharge pipes for delivering corrosive gas, liquid, soild power in manufacturing industries of acid, alkali and salt, as well as industries of petrochemical engineering, chemical fertilizer, pesticide, pharmacy, chemistry, mine, rubber and plastic, ect. In addition, they can be used to deliver high-corrosion media such as strong acid and alkali, as well as bittern, salt slurry and raw salt in salt chemical engineering.
4). Municipal engineering: used as pipes for water supply and drainage, potable water, backwater from heat supply network, natural gas, and fuel gas in cities and towns.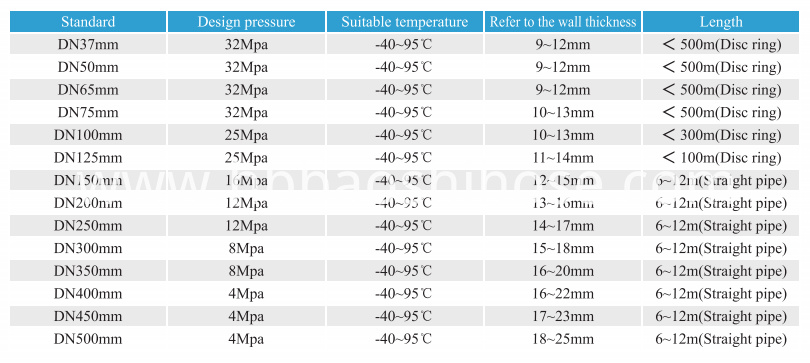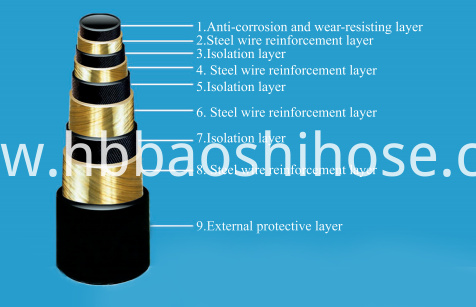 We ,Hebei Baoshi Special Flexible Rubber Chemical Industry Co., LTD,specialize in the field for more than 10 years, with the strength of RTP Pipe, Rubber Hose, orging-casting integrally-formed Union drilling hoses, high-pressure double-hook self-locking flame retardant hoses, oil/water self-Inflatable Packers (the above products are patent products), hydraulic expandable packers, wire spirally-wound hoses, high and low pressure wire braided hoses, flexible reinforced composite pipes, metal hoses, suction and discharge clay hoses, ripple compensators, high and low pressure unions, Joint, packers, Packer Rubber, Mud Pump Piston, Seal Products, etc.; the company also produces relevant matching products, various fittings, clamps, rubber products, polyurethane products, silicon and fluoro rubber products, etc. Our company has been managed strictly according to the demands of ISO9001:2008 and have passed API Q1 quality management system of American Petroleum Institute, the certifications of ISO14001 environmental control system and OHSAS 18001 vocational health cotrol system.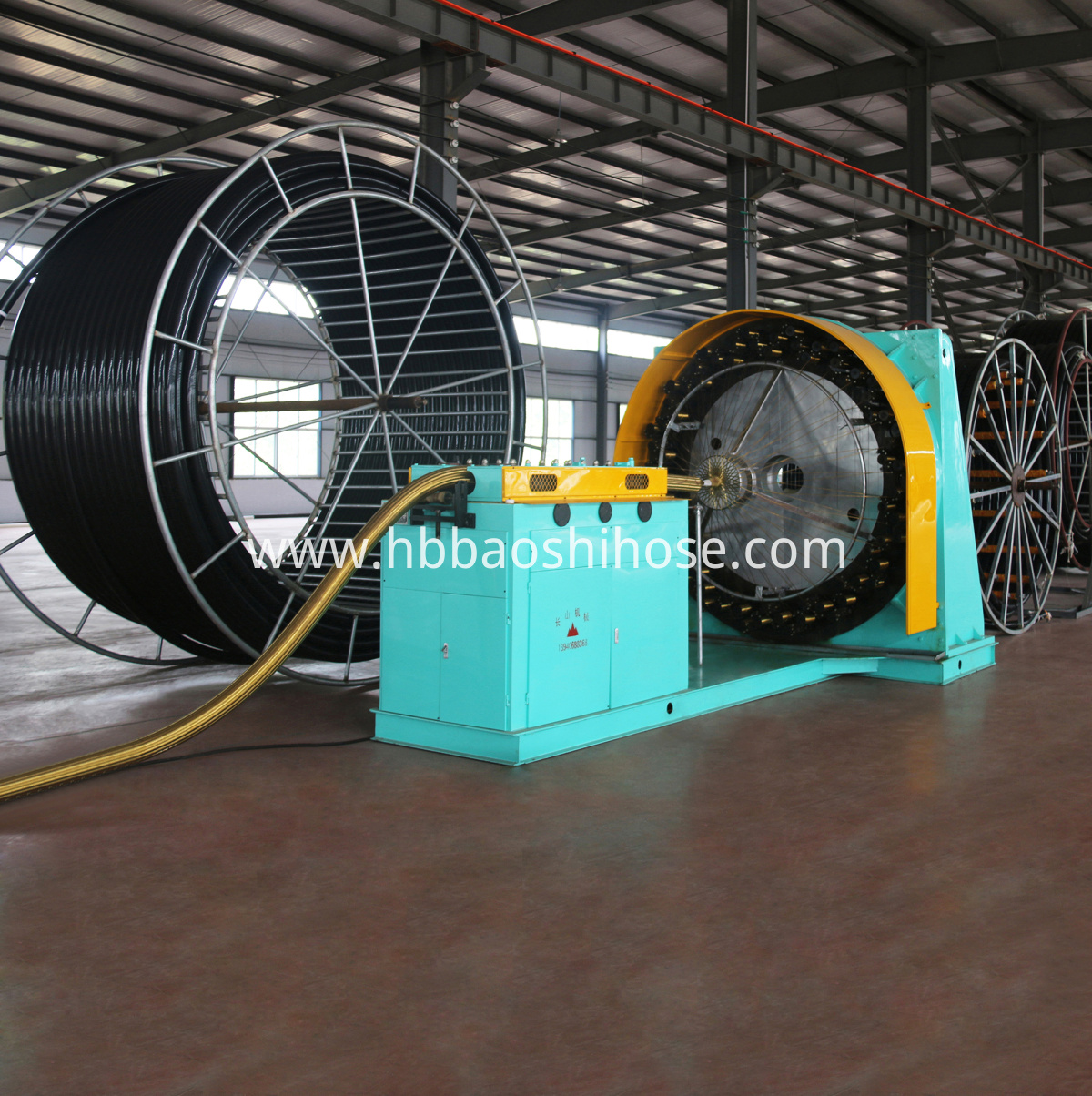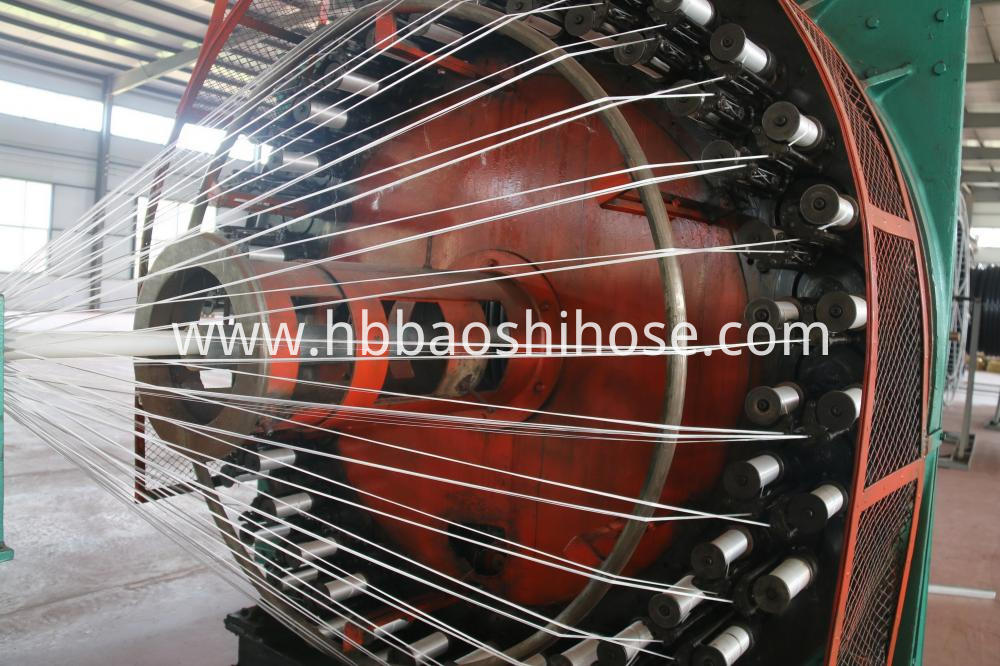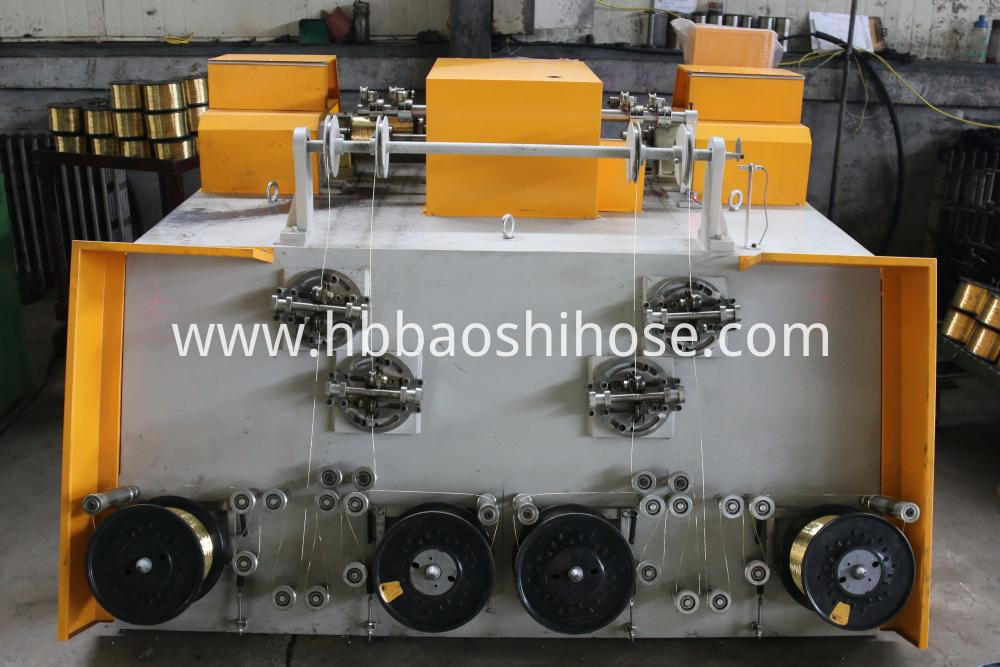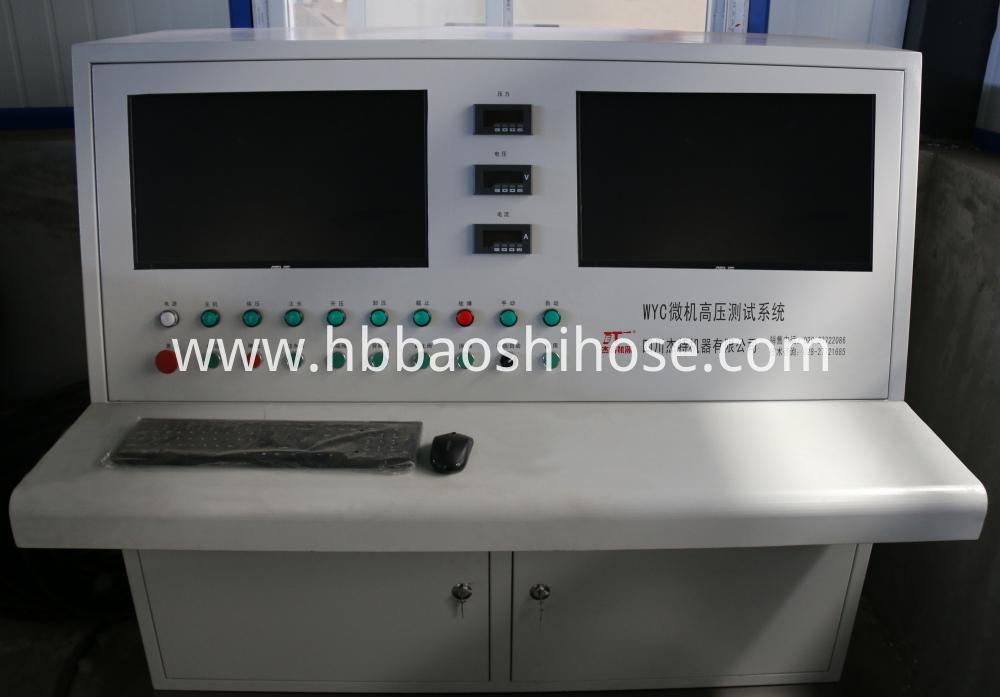 Looking for ideal Reinforced Thermoplastic RTP Pipe Manufacturer & supplier ? We have a wide selection at great prices to help you get creative. All the Flexible Composite-Pipe RTP are quality guaranteed. We are China Origin Factory of Plastic Steel-Braided
Composite Pipe
. If you have any question, please feel free to contact us.