Hebei Baoshi Special Flexible Rubber Chemical Industry Co., LTD. is a high technology enterprise,which mainly manufactures and sells High Pressure Rubber Hose series such as high pressure steel wire braided Rubber Hose,high pressure Steel Wire Spiral Rubber Hose,steel wire spiraled Drilling Rubber Hose,and other rubber products. Our products are extensively used to mine, metallurgy, petroleum, construction machinery, chemical industry, traffic, shipbuilding, textile industry etc.
Meet-Water/Oil Self-Expanding Packer
(1) Product Structure:
Figure 1 Finished product of oil/Water Self-Inflatable Packer

Figure 2 Structural diagram of oil/water self-inflatable packer
1. Collar 2. Base tube 3. Baffle ring 4. Self-inflatable rubber
The oil or water self-inflatable rubber is finalized and fixed to a central tube with various dimensions through direct vulcanizing adhesion or sheathing, and a protective structure fastened by using a special device is adopted at both ends to protect its axial pressure bearing seal. The outer diameter and sealing length can be adjusted through well conditions, operating conditions and other special conditions.
(2) Model Implication of Self-inflatable Packer

(3) Technical Parameters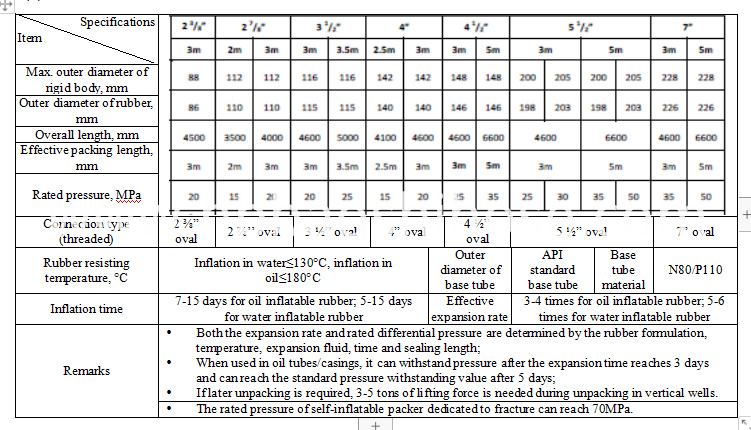 Y/SZF self-inflatable packer is based on inflation of polymer materials in oil or water environment. Liquid hydrocarbon or water molecules enter a macromolecular structure so that inflatable rubber constantly inflates and the annular space outside the casing (or oil tube) is sealed to reach the purpose of zonal packing. It is mainly used for segmented well completion, water zone packing, separate zone water injection, separate zone oil exploration, cementation and completion of open holes, intelligent well completion, auxiliary well cementation and sand prevention. It is widely applied to replace ordinary external casing packer and can achieve the purposes of effectively controlling fluid flowing, reducing effluent of reservoir stratum, exploring oil in different zones, increasing oil yield, reduce oil well development cost and meeting long-term reliable work requirement.
(4) Main Application
1. Segmented well completion: horizontal wells/large-displacement wells are packed by zone to implement segmented exploration;
2. Water zone packing: earlier and later water plugging works can be implemented to isolate water producing layer. The plugging effect is good;
3. Oil production by layer: packing and layering are carried out according to the oil producing position layout of production well to increase oil yield;
4. Auxiliary well cementation: used at upper and lower parts of casing to solve the problem that the cementation between cement sheath and casing is poor to cause channeling, provide supplementary packing for channeling after well cementation, ensure sealing performance and improve well cementation quality;
5. Simplified well cementation: the construction process is simple, the well completion process can be simplified, and the well construction period can be shortened;
6. Segmented transformation of reservoir stratum: directly put into production after transformation without moving tubular columns;
7. Intelligent well completion: combine tools such as slide bushing to realize intelligent well completion;
8. Sand prevention: provide top channel plugging for horizontal gravel filler.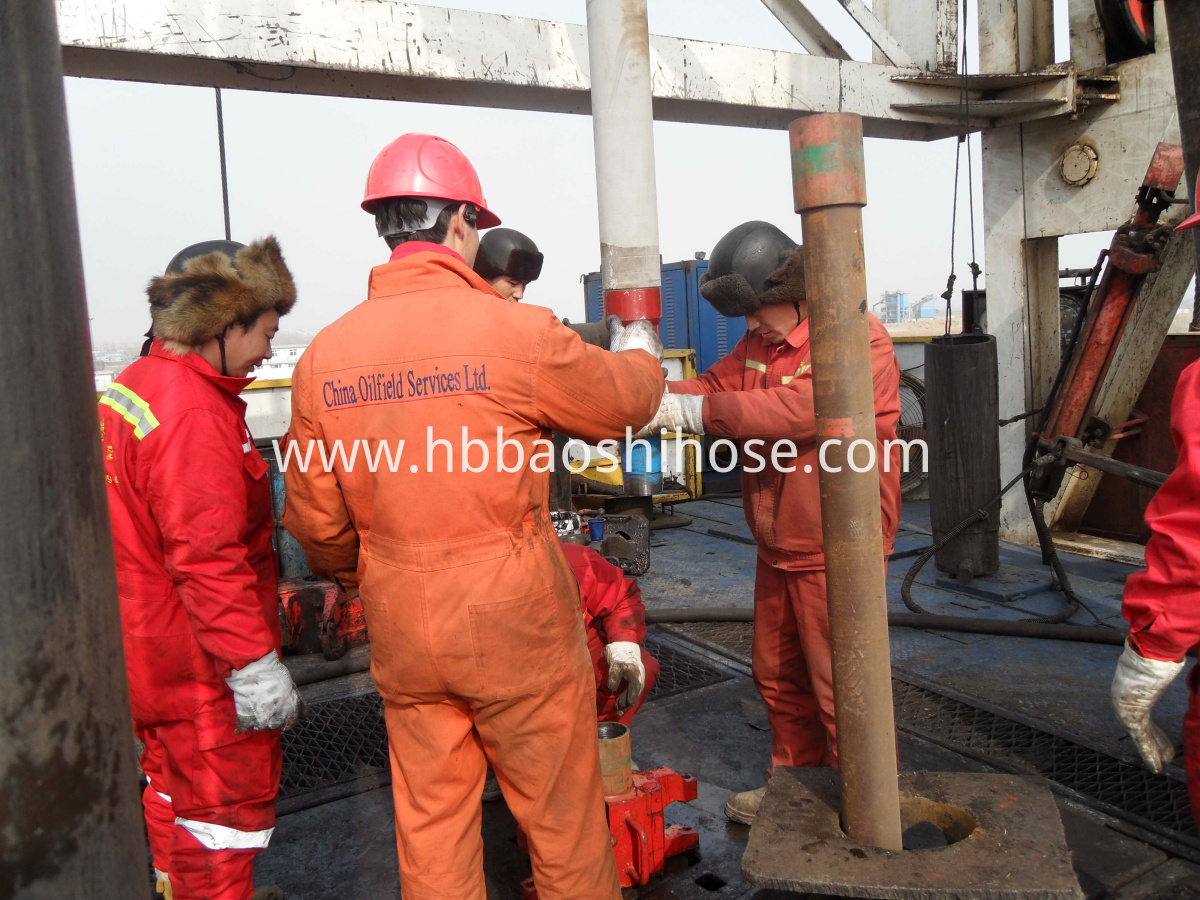 (5) Compared with the Existing Down-hole Packing Technology, it has the Following Advantages:
1. High safety and reliability: the structural design is simple, no mechanical moving part exists, seat seals do not need pressurizing or lifting, no expert instruction is needed during site operation, the construction process is simple, low in risk and not easy to cause sand jamming, so that operation time can be effectively shortened, and development cost can be saved;
2. Annular space gap can be automatically compensated: it has the ability of self inflation, self repair and automatic compensation in oil (water). The thermodynamic packer can constantly inflate to overcome the void caused by produced fluid erosion surface. When these failures cause loss, dynamic inflation can still finally realize sealing even at lower differential pressure. It is very suitable for open hole segments;
3. Seat sealing can be carried out at underground static temperature dconditions: underground temperature change cannot cause changes in rubber size and tubular column stressing of the packer;
4. Flexible structural composition: this packer has large drift diameter and considerable strength and is convenient for overhaul tools to access, and long horizontal well segments and casing window segments can be penetrated under the premise of ensuring effective work. When intelligent well completion equipment is installed, it can smoothly penetrate through the control pipeline, without accessing to the short transition segment;
5. Well repair and underground works are eliminated, maintenance cost is reduced, and the life of oil wells is prolonged;
6. Multiple model selection is suitable for high-temperature and high-pressure conditions;
7. Completed well casing strings are landed immediately without occupying drilling time so that no bad influence or technical risk is caused;
8. It replaces ordinary external casing packer for well completion so as to simplify well completion process, reduce well completion risk and reduce operation cost.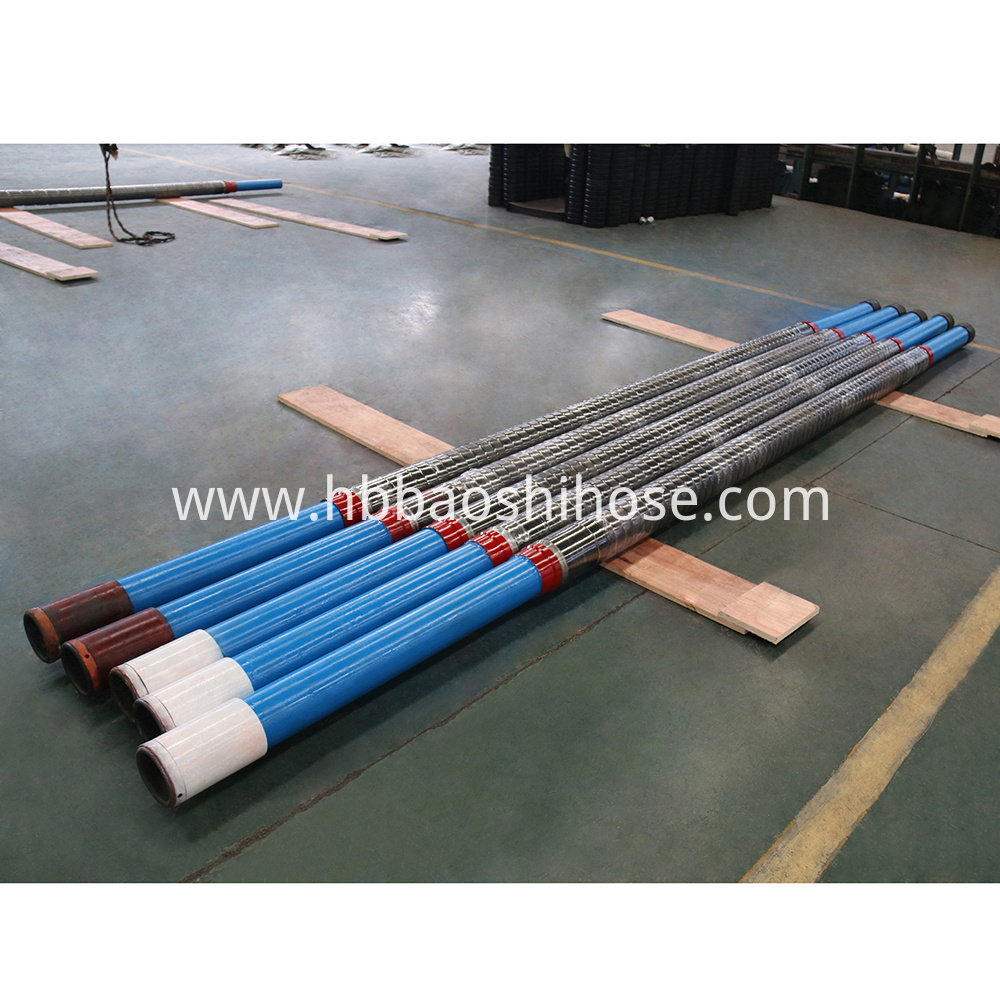 (6) Use methods and precautions
1. After transporting the packer to the well site, store and use it as specified in the operating instructions;
2. The protective film on the outer wall of the Packer Rubber shall be removed before going down to the well. Never remove it in advance to avoid long-term exposure from damaging rubber or advance inflation;
3. The protective jacket for the connecting casing thread of the packer shall be removed before going down to the well to avoid damaging the thread. A thread sealing compound must be applied to the connecting thread before being connected with the casing;
4. Make sure the pipeline is smooth before descending the packer into the well to ensure the packer is descended safely and smoothly;
5. The descending position of the packer shall strictly follow the well completion design scheme;
6. The packer shall be handled with care to avoid damaging the rubber;
7. Pay attention to control the speed during descending. Never lift or lower abruptly to avoid damaging the rubber;
8. Make sure the casing is descended within 24 hours to avoid the rubber from inflation in advance;
9. The centering guide is designed according to field needs.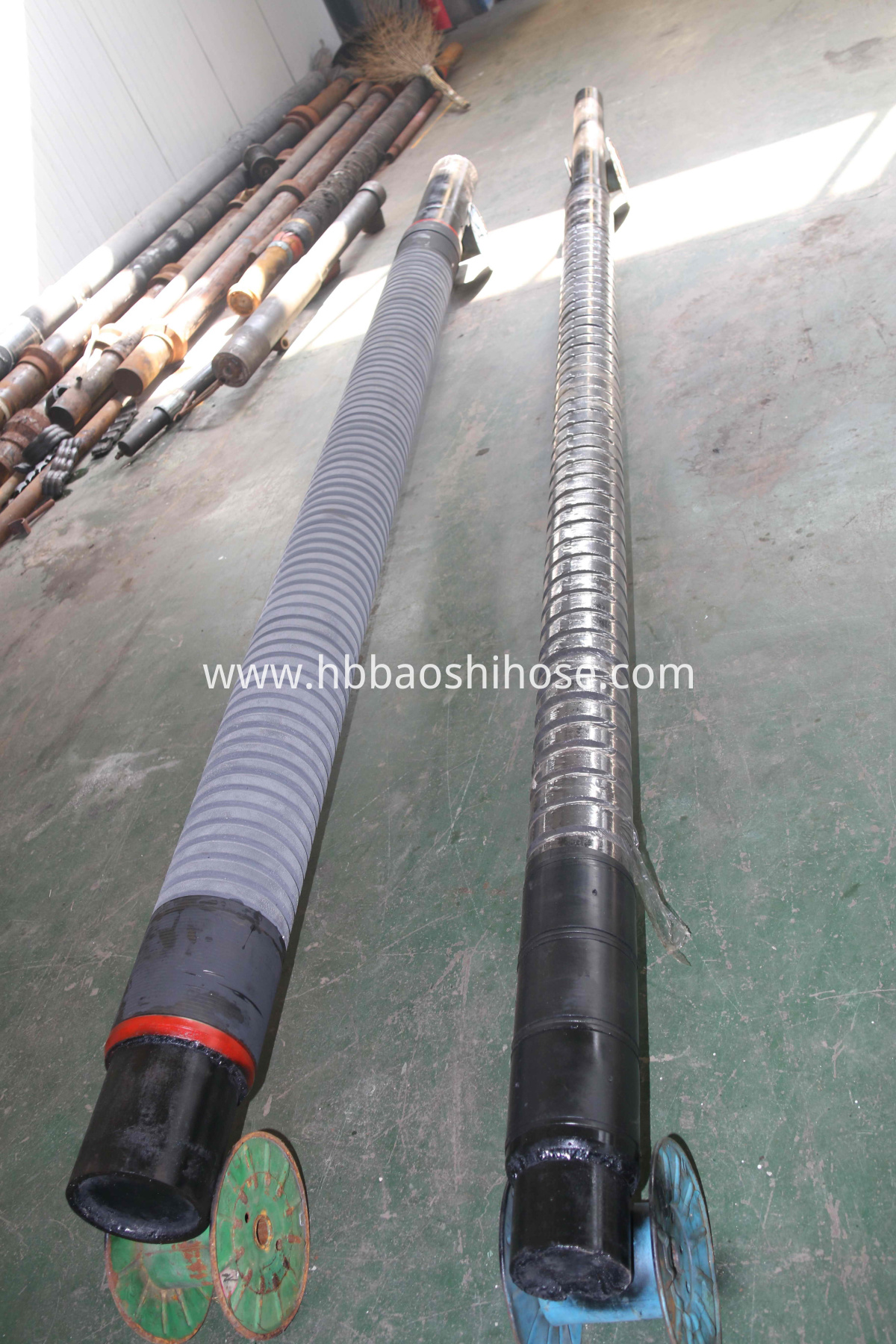 (7) Packaging, transportation and storage
Packaging:
1. Each water self-inflatable packer rubber is coated with one waterproof plastic film, the outer layer is coated with plastic braided fabric, and the entire packer is jacketed with a vacuum bag to isolate air;
2. The packaging case is a wooden case. Each wooden case contains one or at most two packers; the packaging case contains certificate and operating instructions.
Transportation:
1. The packer shall be lifted according to identification during handling. Never lift the rubber position;
2. During handling or transportation, the packer shall be handled with care against collision;
3. Do protection well during handling or transportation of packer. Keep away from rain.
Storage:
1. The packer shall be stored according to storage regulations related to rubber products;
2. The packer shall be stored in a clean ventilated place free of rain, snow and frost. Avoid long-term exposure under sun;
3. The storage period of the packer does not exceed one year from the date of manufacturing.
Looking for ideal
Self-expanding Packer
Product Manufacturer & supplier ? We have a wide selection at great prices to help you get creative. All the Meet-Water Self-Expanding Packer are quality guaranteed. We are China Origin Factory of Meet-Oil Self-Expanding Packer. If you have any question, please feel free to contact us.